Ground was broken for the Erie Canal in 1817, making the current year its bi-centennial. It took 8 years to complete the 363 miles from Albany NY to Buffalo NY. The Canal was 40-feet wide with a 10-foot horse/mule towpath for room to pull the barges. Several photos and much information are presented courtesy of The Erie Canal Museum. The first 2 photos show a driver change in ca. 1900.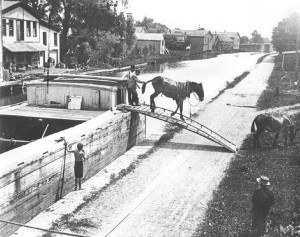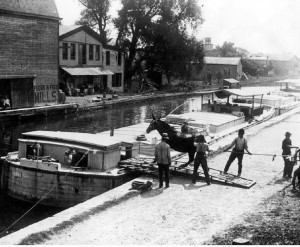 This photo shows Clinton Square ca. 1905.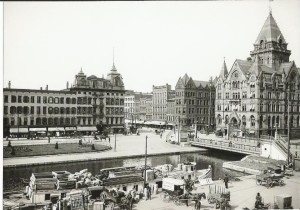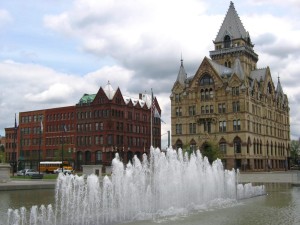 This photo shows a mother painting her boat (with a little help from her daughter) in 1947 along the canal. The house in the rear is Guy Park Manor built in 1773, which, unfortunately, incurred serious damage during Hurricane Irene in 2011. It is still undergoing renovation and remains unoccupied.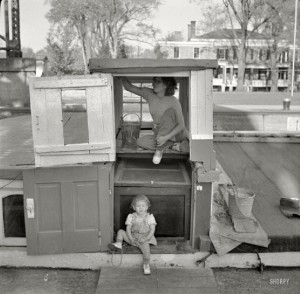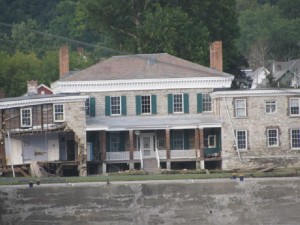 This photo shows the Pine St, Lock in Lockport in 1910.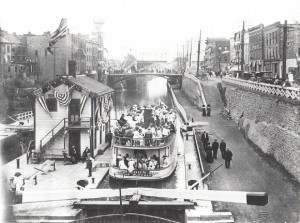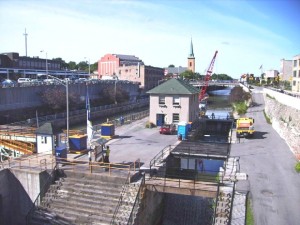 Here is an undated photo of another lock in Lockport.